FI Ch Aitiorannan Dama Dimmalimm FI16155/12 "Dimma"
B-hips, 0-knees, eyes ok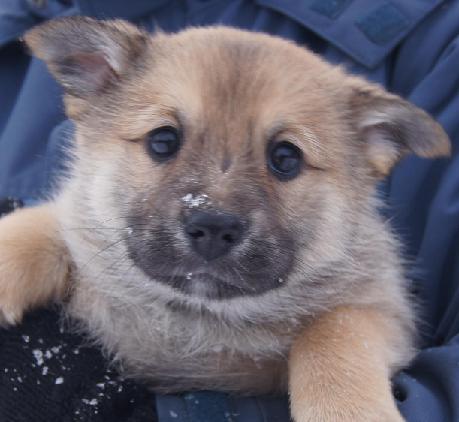 Some shows:
Jyväskylä 16.11.2013, Jasna Matejcic, Croatia, EXCELLENT
Small head and size.Good proportion. Nice ears. Good neck. Just needs to develop. Good front angulation, open in rear. Topline should be better. Good tailset and carriage. Typical movement.
Seinäjoki 20.10.2013, Anne Indergaard, Norway, EXCELLENT
21 months red bitch with beautiful head, dark eyes. Excellent front quarters. Good neck and topline. Slightly rounded croup. Tail carriage ok. Moderate hind angulations. At moment slightly higher behind. Moves well. Excellent short coat. Full set of spurs. Lovely temperament.