FI CH Aitiorannan Kafteinn Krokur FIN58610/08 "Kaffi"
B-hips, 0-elbows, 0-knees, heart ok, eyes ok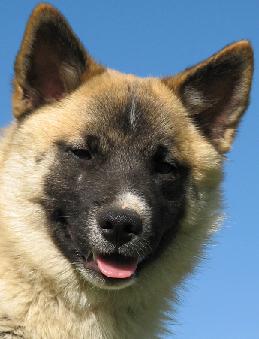 Some shows:
Tuusniemi 30.6.20818, Jo Schepers, Holland, BOS-VET
9,5 years old. Good looking dog. Good proportions. Very nice head. Dark eyes, good expression. Good placed ears. Good underjaw. Very good topline and tail. Good ribs. Straight legs, good feet. Very nice coat. Good moving.
Seinäjoki 20.10.2013, Anne Indergaard, Norway, VERY GOOD
5 years. Compact dog. Not the biggest. Clean cut head withy dark eyes. Ears could be more positive. Straight in front. Moderate angulation behind. Firm topline. Well set and carried tail. Would like to see more reach and drive. Moves wide in front. Good quality short coat but needs some grooming. Double spurs. Excellent temperament.
Kokkola 3.7.2011, Stelios Makaritis, Greece, OPEN EXCELLENT CC
Very nice type. Very good head and expression. Good eyes. Very good ears. Well angulated with lovely topline and croup. Good tailset, I slightly prefer better carriage. Correct coat texture, he is a bit out of coat. Nice mover.
Kokkola 5.7.2009, Kenneth Edh, Sweden, PUPPY2
8 månad. Liten och tunn helhet. Behöver mer benlängd, stom och massa alltigenom. Huvud mer bredd i skallen och styrka i nosparti. Bra öron. Något svag käke. Mörka små ögon. Bra hals och rygg. Svansen bärs för löst och åt sidan. Önskes mer volym och kraftigare benstomme. Dubbla sporrar bak. Rör sig löst fram. Bra kort päls.