Aitiorannan Mysla Myrasoley ER17446/08 "Misla"
C/B-hips, 0-elbows, 1/2-knees, heart ok (2/09), left eye has mRD (2/09)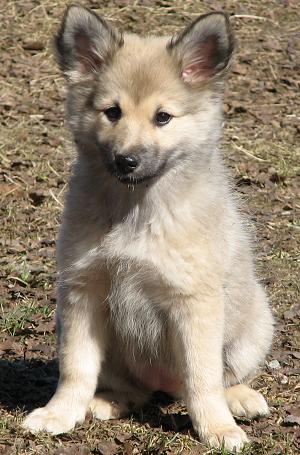 Some shows:

Kokkola 5.7.2009, Kenneth Edh, Sweden, Sufficient
Liten, lågställd. Bra kropslängd. Feminine huvud. Välansatt men stora öron. Fina ögon. Tunnt nosparti. Stark pigment. Bra hals och rygglinje. Hängande svans. Goda vinklar. Kunde ha mer benstomme. Bra volym. Dubbla sporrar bak. Bra lång päls somsaknar ännu längd och underull. Behöver ringträning, är ängslig.
Kuopio 1.8.2008 clubshow, Eli Marie Klepp, Norway, baby-puppy4
6 months. Very feminine. Sweet head, at the moment could have better underjaw. OK neck, body and croup. Good bones. Double toes behind. Moves OK. Very well presented.