Aitiorannan Nypa Nattsoll FIN58874/07 "Nipa"
A-hips, 0-elbows, 0-knees, heart ok (1/09), eyes: distichiasis (9/08)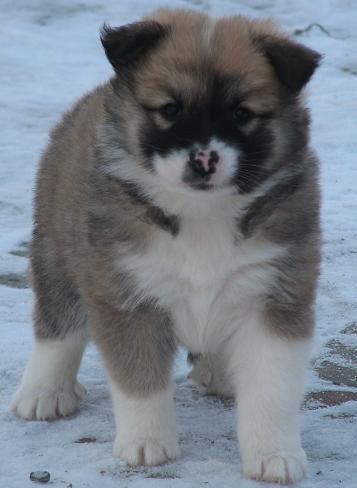 Some shows:

Oulu 16.7.2011, Rony Doedijns, Holland, OPEN EXCELLENT
Very nice bitch. Lovely in type, size and temperament. Typical in bone & substance. Very nice in head profile. Correct in pigmentation. Typical topline and tailset. Well developed body. Very nice coat quality and colour. Easy mover. Nice temperament and presentation.
Kokkola 3.7.2011, Stelio Makaritis, Greece, OPEN EXCELLENT
Pleasing head and expression. Nice eyes and ears. Good neck. Good body and proportions. Nice topline. I prefer stronger hocks. Nice bones. Moves nicely.
Varkaus 16.5.2009, Carsten Birk, Denmark, BOB
Good outline. Well shaped head with good muzzle. Dark eyes. Good bite. Well carried ears. Good neck and topline. Good substance and body. Good angulated. Excellent colour and coat. Parallel movements. Needs more attitude.
Kuopio 2.8.2008, Gert Christensen, Denmark, BOB-puppy
8 months. Good size. Strong feminine head. Scissor bite. Nice eyes. Well set ears. Good neck and topline. Good body. Well angulated. Good bones. Double dewclaws. Moves well. Good coat. Nice temperament.