Aitiorannan Prud Prinsessa FIN50440/06 "Tosca"
Hips B/B, elbows 0/0, knees 0/0, heart ok (170108), eyes ok (260209)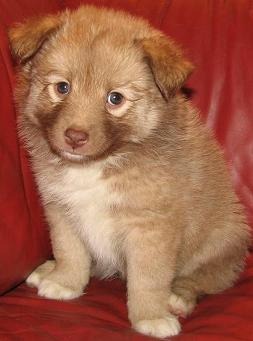 Deceased 3/2023
Some shows:
Kuopio 2.8.2008, Gert Christensen, Denmark, Good
Kuopio 1.8.2008 clubshow, Eli Marie Klepp, Norway, Very good
Oulu 13.7.2008, Leif Lehmann Jörgensen, Denmark: Excellent (CC, best female)
Nearly 2 years. Exellent outline. Ok colour in the eyes to the coat colour. Good set ears. Very good bite. Very good body for the age. Good set tail. Moves very well from the back. Could be some stronger in front. Good coat, colour and temperament.


Oulu 6.10.2007, Tino Pehar, Croatoa: JUN Very Good
1-year-old. Very good size. Typical head. Correct ears. Still soft back. Very good angulation front, too open angulation behind.
Oulu 12.5.2007, Vija Klucniece, Latvia: BOB-Puppy
7 months old in development. Good head, acceptable pigment in codence for coat colour. Excellent set ears, little bit big. Strong back. Excellent tailset. Good colour with white in necessary places. Longcoated. Legs strong and parallel with the paws. Good movement. Excellent temperament for the breed.